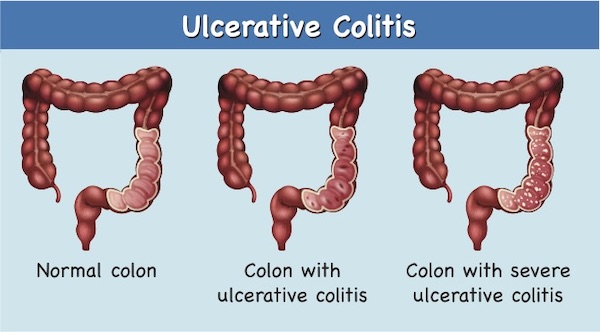 Overview
Ulcerative Colitis (UC) manifests through complex interactions between the gut microbiome, dysregulated immune responses, genetic mutations, diet, and other environmental factors. As a result, the precise stimulus for the initiation of disease differs widely among patients with UC. Current therapies have limited efficacy and significant side effects. An unmet clinical need remains because CD and UC are not well managed pharmacologically with current drugs.
Qualifications
Male and female subjects age 18 to 75 years, inclusive.

Diagnosis of UC for ≥ 90 days prior to screening.

Screening fecal calprotectin ≥ 250 mg/kg. 5. Biologic-naive; or for subjects who have previously.

Willing and able to comply with study-related procedures.
Benefits to Participating in Clinical Trials
You will gain access to new treatment for diseases before it is widely available in the market if the treatment is found to be effective.

You will be contributing to help others to get a better treatment for their health problems.

You get medical care and more frequent medical checkups.

The trials will help advance medicine.

There may be compensation for participation in some studies.
Why Clinical Research?
Clinical research are research studies that are performed in patients to evaluate medical treatment and procedures. The goal of clinical research is to improve the diagnosis and treatments of patients and to improve the health of individuals who participate in the trials. Clinical trials help determine the safety and efficacy of medications, vaccines, diagnostic products and medical devices to all types of disease